Congratulations to all the students who submitted a poem to enter the 2019 Dorothea Mackellar Poetry Awards. A special mention to Adele in Year 2 who received a Highly Commended award. All certificates will be sent to students with Semester 2 reports.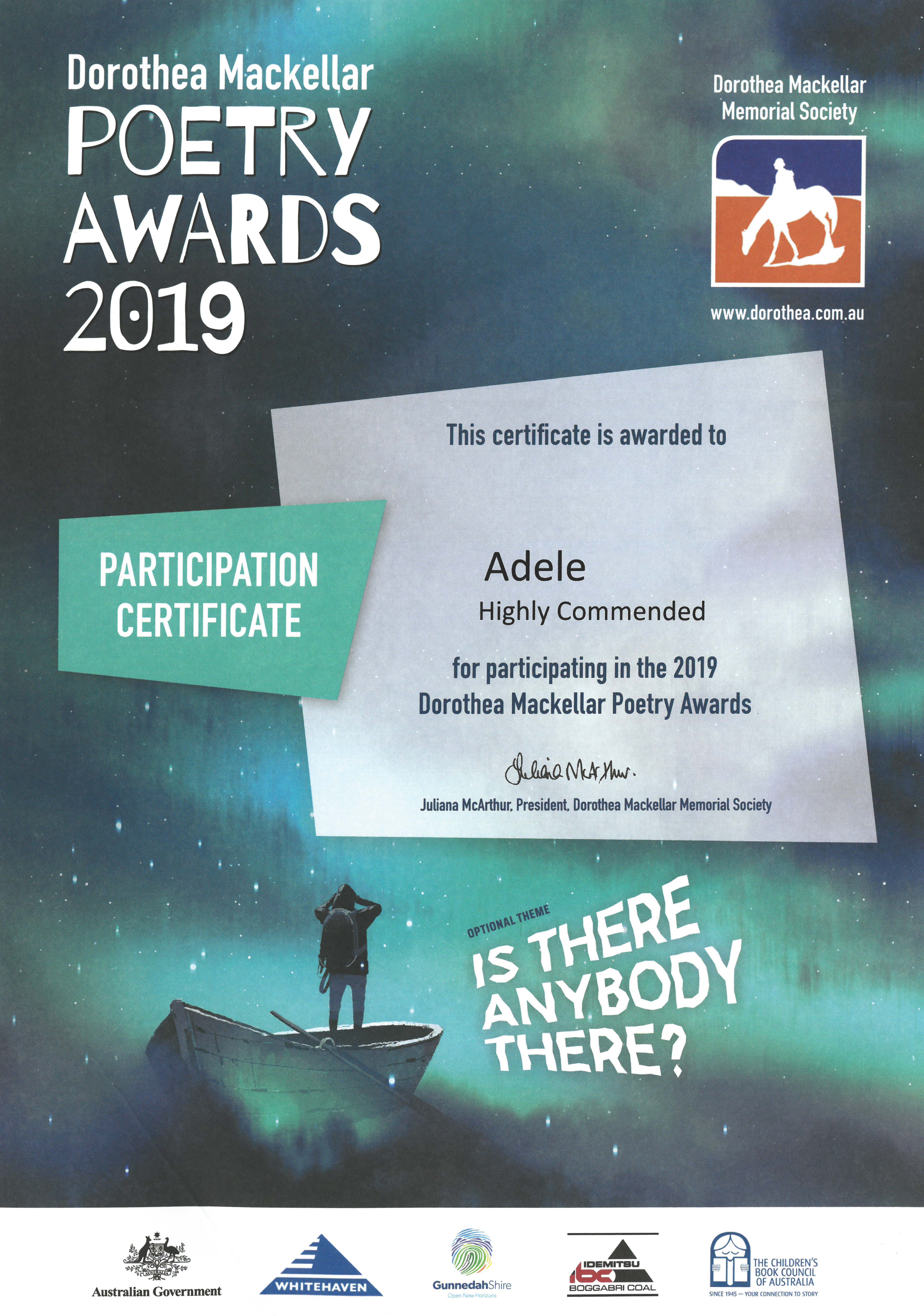 Here is one of Adele's entries:
Broken Hill
A blazing sunset
lights up the red dirt
as willy
                willies
do their last
                swirls.
Big
mines
reveal
remarkable
rocks
and touching stories.
Strange sights catch your eyes
As emus walk the streets at dusk.
Little bushes reflect the moon
As epic stars begin to shine.